THE ORIGINAL ITALIAN BLADES
shoe machinery and leather goods equipment
Our company, Tecon srl, manufactures tools for the footwear and leather goods industry; we are specialised in the production of skiving knives (blades) and other complementary products that meet the needs involved in leather skiving and splitting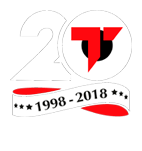 THE ORIGINAL ITALIAN BLADES
shoe machinery and leather goods equipment
Our company, Tecon srl, manufactures tools for the footwear and leather goods industry; we are specialised in the production of skiving knives (blades) and other complementary products that meet the needs involved in leather skiving and splitting
TECON IS
AN ASSOMAC ASSOCIATED COMPANY
EFFICIENCY AND QUALITY
Good and efficient production is the guiding principle of TECON, which uses top quality steel imported from Germany for its own skiving blades.
The production process is constantly monitored with our quest for efficiency and the maintenance of quality standards.
OUR PRODUCTS
With a view to offering its customers the best service, Tecon has selected numerous consumer products related to skiving and splitting such as Grinding Wheels, Feed Rollers, Feet and much more.
NEW FACILITY
In August 2016, Tecon moved to its new facility located in the Belvedere Industrial Estate of Colle di Val d'Elsa.
The new area covering ​​over one thousand square metres provides a more logical layout for both the machinery and the warehouse. A greater surface area at our disposal has allowed us to invest in renewing numerous machines as well as adding new ones both for the production of blades for the footwear industry and for mechanical processing to standard specifications and to customer's designs.