SKIVING KNIVES AND BLADES
Our skiving blades are made according to the standard dimensions used by all the main skiving machine manufacturers. To meet the needs of the users, we have made two kinds of blade available that differ mainly in the chemical composition of the steel.
The TECON STAR skiving blade therefore offers greater durability.
All blades are 100% inspected after the grinding phase to ensure compliance with the stringent tolerance acceptance ranges. After processing, all blades are dipped in protective oil to guarantee a long period of protection against oxidation.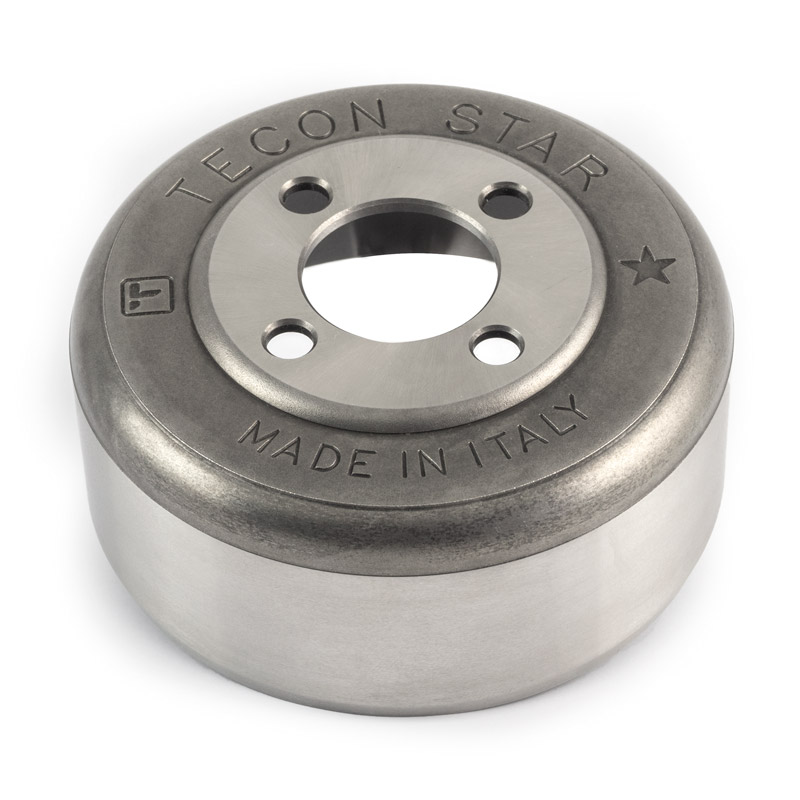 BELLKNIFE TECON STAR
TCOTAS100STAR (TYPE S)
COTAK100STAR (TYPE K)
Superior quality bellknife, manufactured according with strict consistent tolerances and high grade steel to grant high durability and great skiving.
Suitable for footwear uppers and parts and leathergoods as well. Stiff materials for toes and counters.